Quality Hoses Fast.
When you need a hose, the last thing you need to do is wait. Eaton Aeroquip Express is here to help you get quality, Eaton Aeroquip-branded hoses, fittings and adapters quickly and easily. You're guaranteed the highest quality products coupled with a multitude of value-added services.
All Eaton Aeroquip Express Hose Centers are staffed by Aeroquip factory-trained and certified professionals. They know how to minimize downtime and help get you up and running as quickly as possible.
As a customer, you'll enjoy virtually instant access to the most complete line of hose and fitting inventories in the industry. And you'll be assured that your local Aeroquip Express Hose Center will have the hose and fittings you need via our On Time or Free Guarantee.
You can count on Aeroquip Express for complete system solutions and fast, friendly and reliable hose replacement every time.
Binkelman Toledo
2601 Hill Avenue,
Toledo, OH 43607
T. 419.537.9333
T. 1.800.862.4673 (toll-free)

Binkelman Saginaw
814 N. Outer Drive,
Saginaw, MI 48601
T. 989.755.6330
F. 989.755.1983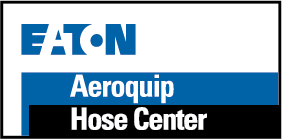 *see store for details regarding the On Time or Free Guarantee