OUR TEAM
The Best People Around These Parts.
If you're a customer, chances are the people at Binkelman need no introduction. If you're thinking of doing business with Binkelman, take a minute to learn a little about some of our people. They're the experts who can help you find a total solution for your business. We think the more you get to know us, the more you'll like the people behind the parts.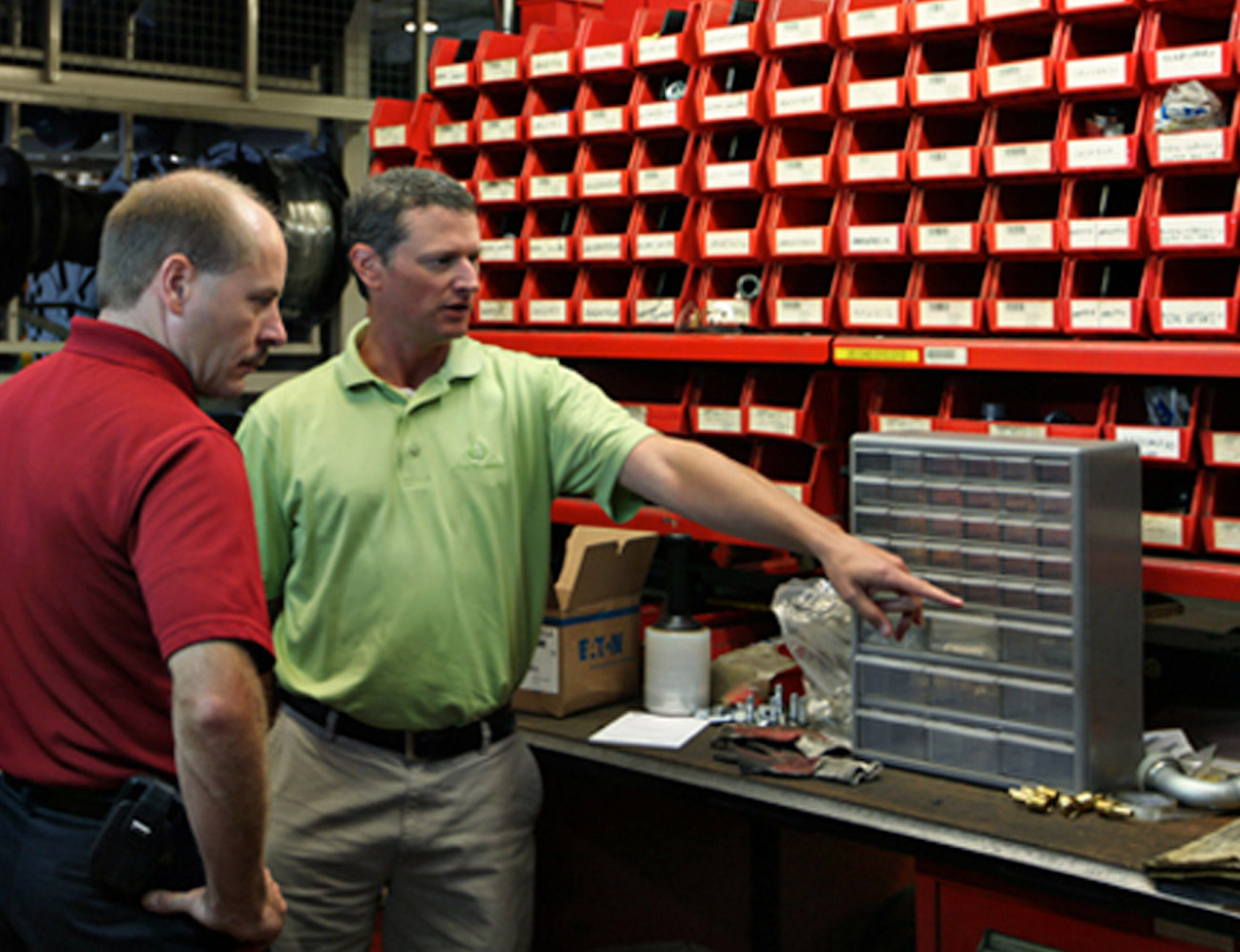 DAN KAZMIERCZAK
PRESIDENT/CEO
Dan joined Binkelman in 1974 after his service in the Armed Forces. He quickly found a niche in the industry by providing the highest service levels to his customers. Dan, and his wife, Diane purchased Binkelman Bearings from Ed Binkelman, Jr in 1985, and in turn expanded again in 1996 with the purchase of Bauer-Wenner a local industrial rubber supplier. Dan served as the IDC-USA Chairman of the Board for 5 years, a nationwide co-op of independent distributors. Dan has also contributed to the industry by serving on several large manufacturer advisory boards. Dan and Diane are proud supporters of the community and enjoy spending time with their two children, four grandchildren, and many friends.
BRAD FITZGERALD
GENERAL MANAGER
After graduating from Miami University with a degree in Psychology in 1994, Brad was hired as the Binkelman driver while planning to pursue a higher degree in his field. He found industrial distribution intriguing and decided to make it his career. Brad worked his way up the ranks moving into IT, purchasing, operations manager and then general manager. Brad currently sits on the ContiTech Distributor Advisory Council as well as IDC-USA's National Accounts Committee. Along with his undergraduate degree, Brad also holds an MBA from the University of Toledo. Brad and his wife live in the area with their two boys.
DAVE GRANA
VICE PRESIDENT OF SALES
Dave began his career at Binkelman in 1989. Throughout his tenure he has learned all aspects of the business through experience. Dave has held positions in the warehouse; purchasing, customer service, and product manager, and has served on the NIBA-The Belting Association's technical committee, as well as, the FMC Distributor Advisory Council. Dave has a degree in Mechanical Engineering from the University of Toledo, and is a Certified Fluid Power Hydraulic Specialist. He lives locally with his wife and three daughters.