The Binkelman team recently worked with an industrial chemical company to address a corporate-wide safety issue with their hose fittings.
The company needed a camlock hose fitting with quick attach and release capabilities. These types of fittings are easy enough to come by, however, this company needed fittings that could stand up to rigorous daily use and maintain seal integrity when exposed to aggressive fluids.
Their team evaluated several commonly used camlock fittings from other suppliers that met the material handling requirements, but none offered ease of use for the operators who connect and disconnect these hoses dozens of times daily.
Binkelman introduced them to Continental Contitech's Insta-Lock Cam and Groove Fittings.
Insta-Lock's simple design eliminates the need for additional clips, springs and bulky attachments that make traditional camlock fittings too cumbersome for frequent use. Special "palm pads" on the handles make it more comfortable to lock and prevent the pull rings from opening too far, making it easier to uncouple.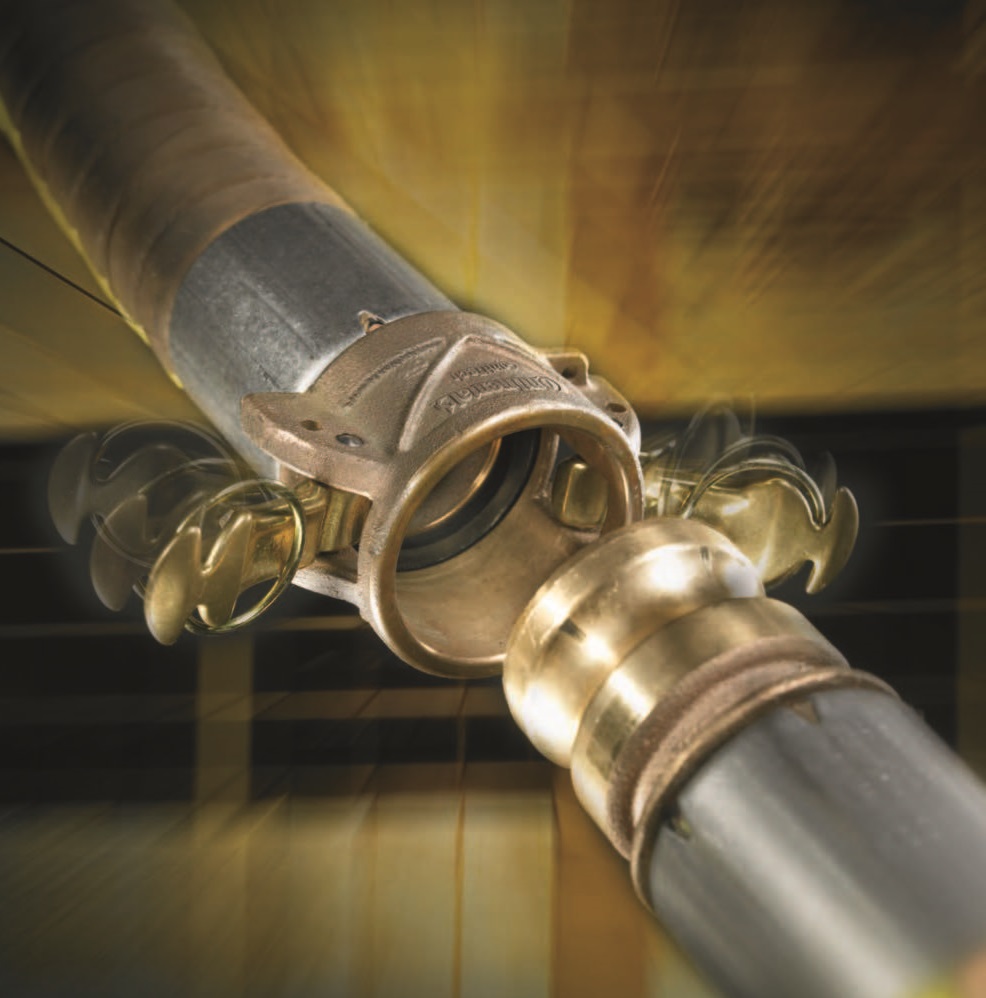 Insta-Lock camlocks have locking arms to prevent accidental disconnection caused by vibration, dragging, or wear, so they're ideal for use in critical applications, such as transferring hazardous materials. They're also available in multiple sizes and suitable for connecting multiple lengths of hose.
The company's operators found the Insta-Lock to be the easiest and most functional of any of the camlock's they evaluated, and Binkelman is now working with the company to outfit all of their hoses with this product.
Contact us to discuss the right hose fittings for your application.